Apple has officially announced an event for October 13 which is set to be the official launch of iPhone 12. The event invitation is titled as "Hi, Speed" which points towards the introduction of 5G in the latest iPhones. The event will take place on October 13 at 10 AM PDT, or 8 PM Qatar Time. Apple hasn't shared any further details officially, but we can safely expect the entire iPhone lineup to be revealed at this Apple event.
iPhone launch events were usually held in September but this year due to the supply chain disruption caused by COVID-19 pandemic, it become difficult for Apple to get the iPhone 12's ready for launch in September. Hence they rescheduled the launch of iPhone's to October.
Apple had earlier conducted an event on September 15 in which they officially announced the new Apple Watch Series 6, Apple Watch SE and some new iPad models. This means that the upcoming event will definitely be for the launch of iPhone 12.
What to expect in this event?
As we said earlier, the iPhone 12 launch is definitely on the cards. A number of leaks from popular Apple leakers has hinted that 4 new iPhone models will be launched in the event. We have covered in detail everything we know about the iPhone 12 so far here. The iPhone 12 lineup in all likelihood will include a 5.4-inch size iPhone 12 Mini, a 6.1-inch iPhone 12 & iPhone 12 Pro and a 6.7-inch iPhone 12 Pro Max.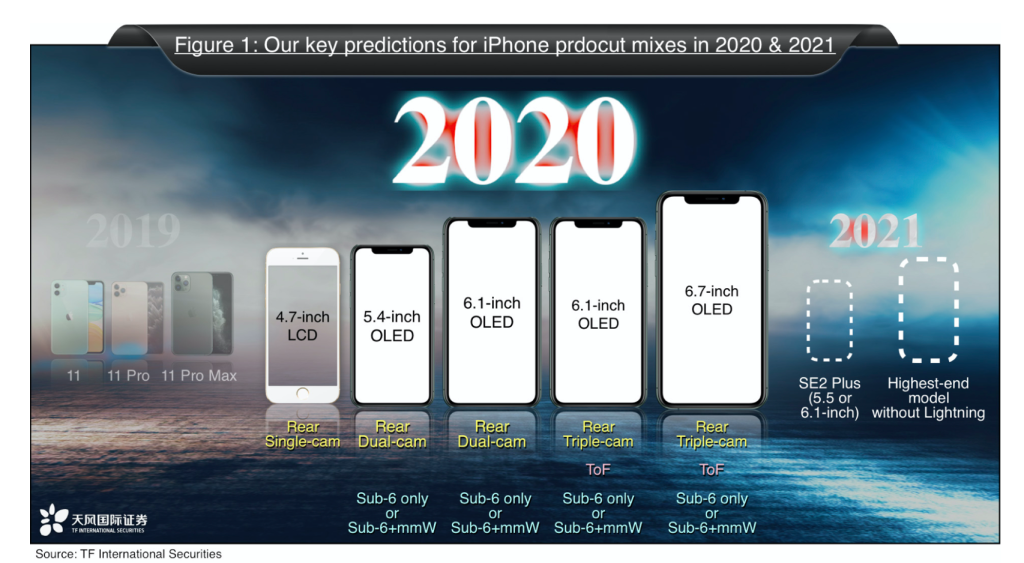 Other reports suggest that the upcoming iPhone 12 models might be more expensive than in previous years. Leaks from some reliable sources have suggested that the Bill of Materials (BOM) has gone up for the iPhone 12, and it could start at $749. This increase is believed to be due to the support for 5G on the phone. At the same time, some other leaks suggest that only the iPhone 12 Pro Max will come with the faster mmWave 5G technology, while other models of the phone will support the more common Sub-6GHz 5G.
Another hotly rumoured topic is the removal of charging cable in the box of new iPhones. Apple has already removed bundling chargers from the new Apple Watch Series 6 and Apple Watch SE models, as well as the new iPad. Although some people see this as unnecessary cost cutting, for people who are already a part of Apple's ecosystem, this could cut down on clutter and waste, some have argued.
Apart from iPhone 12 launch, other possible launches include Apple's AirPods Studio over-ear headphones, AirTag item trackers, a new Apple TV and Siri Remote, and news about the Apple Silicon transition for the Mac.
Where and what time to watch iPhone 12 launch in Qatar?
You can watch the livestream of the event on October 13 starting at 8PM Qatar Time from Apple's official website and their YouTube channel. Here is the link to Apple's official YouTube livestream.