Apple iPhone 13 launch date has been announced. The California Streaming Apple event will be hosted on September 14. At the iPhone 13 launch event, Apple is expected to unveil four new iPhone models. We can expect iPhone 13, iPhone 13 Mini, iPhone 13 Pro, and iPhone 13 Pro Max. This lineup matches the four iPhone 12 models from last year. But that's not all that's staying the same: The iPhone 13's price and design might be familiar as well. From everything we've heard so far, the iPhone 13 is set to offer a 120Hz LTPO display on both Pro models, improved battery life, and substantial upgrades to the all-important cameras. That includes a new portrait video mode and astrophotography mode. Plus, the iPhone 13 could have satellite communications capability (though that feature may be just for emergencies).
Based on all the rumors and leaks out there already, here's everything we know about the new iPhone 13.
Apple iPhone 13 Specs & Features
Apple iPhone 13 Design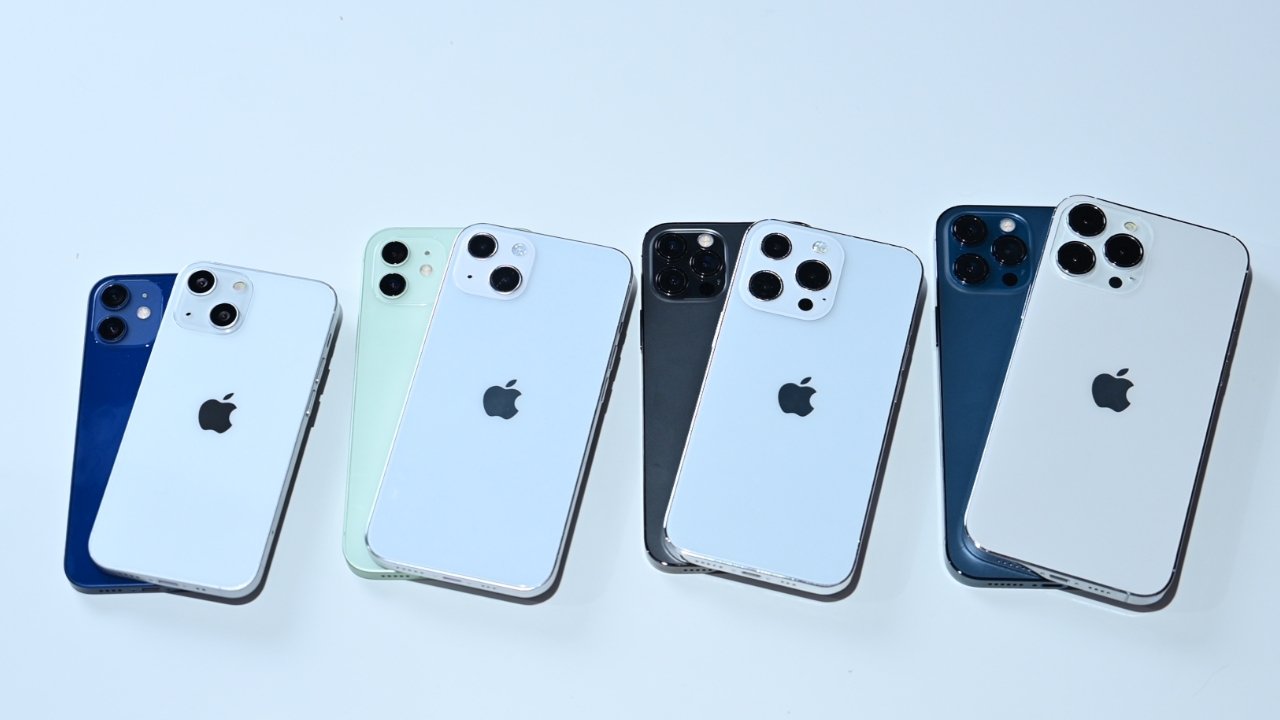 Apple introduced a brand new design with the iPhone 12, bringing back flat-edges reminiscent of the iPhone 5. A new shape tends to hang around for a few generations of iPhone, so we wouldn't be surprised to see the iPhone 13 follow the iPhone 12's lead. That said, there are already some big rumors about what changes could be made in store design-wise.
The most noticeable physical changes to the device could be the camera bump and notch. The camera bump is expected to change from separate bumps for each lens to a single sheet of glass covering all lenses. This would reduce wobble when laying the device flat on its back.
The notch is expected to be reduced or eliminated. One portion of the sensor array that could be reduced is the VCSEL chip used for blasting infrared dots used in 3D scanning. Apple may reduce this component by as much as 50%, allowing for a smaller notch.
Apple has been investigating methods to hide certain elements of the Face ID TrueDepth system behind the display. Some Android manufacturers have managed to hide selfie cameras behind the display, but the TrueDepth system is much more complex.
Apple may be able to hide the selfie camera and a few other sensors in the "iPhone 13" by placing them under the display or raising them into the bezel. Either possibility would yield a smaller notch. It is highly unlikely the notch will be eliminated anytime soon.
We expect new colors could be introduced for the iPhone 13. The colors currently offered are white, black, blue, green, and (product) red.
Apple iPhone 13 Camera Specifications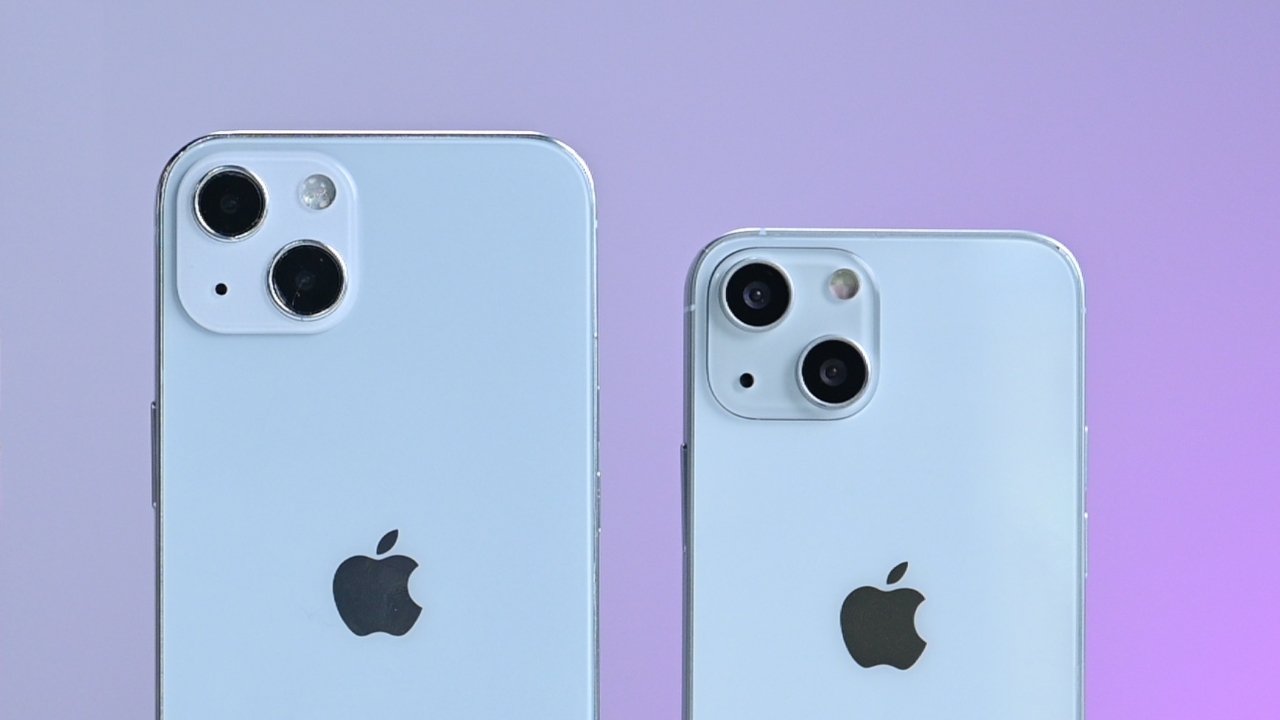 The iPhone 13 Pro models will feature a triple-camera setup on the back with the LiDAR sensor. It is suspected that Apple could pack a bigger sensor in iPhone 13 Pro models, which may result in a larger camera module. It will house three camera sensors with the LED flash and the LiDAR sensor. A report earlier claimed that all four iPhone 13 models will feature an upgraded ultrawide camera lens with a wider f/1.8 aperture. Leakers, however, reported the upgraded ultrawide camera would only be found on the iPhone 13 Pro and iPhone 13 Pro Max.
A recent report also claimed that Apple will announce many new iPhone 13 camera features. For the upcoming iPhones, Apple is planning to adopt Portrait mode in video using the same technique with a feature that is internally dubbed as Cinematic Video. Apple leakers say that the iPhone's depth sensor will create the effect and allow users to change the amount of background blur after recording.
The upcoming iPhone 13 Pro and 13 Pro Max will be able to record video in the ProRes video format for the first time. This will enable higher-quality output for creative professionals. The format was developed by Apple over a decade ago and now supports up to 8K resolution. The ProRes format is currently utilized by professional video editors in the film industry and isn't meant for mass commercial markets in part due to the large file sizes. Apple leakers say that ProRes will record in either HD and 4K resolutions on the next iPhones.
Additionally, Apple is also planning a more advanced iteration of standard photo filters that will allow users to precisely apply "changes to objects and people across the photos using artificial intelligence," rather than applying it to the entire photo.
Apple iPhone 13 Battery and Performance
To make up for the battery consumption, Apple is likely to increase the battery capacity of the iPhone 13 models. The top-end 2021 iPhone 13 Pro Max will pack a 4,352 mAh battery as opposed to the 3,687 mAh battery on the iPhone 12 Pro Max. The iPhone 13, iPhone 13 Pro will have a 3,095 mAh battery. Lastly, the iPhone 13 mini will pack a 2,406 mAh battery, which is marginally bigger than the 2,227 mAh cell on the iPhone 12 mini.
Under the hood, the four iPhone 13 models will feature the latest Apple A15 chip. The new chip is expected to come with performance and efficiency improvements over the currently available A14 chip.
ProMotion Display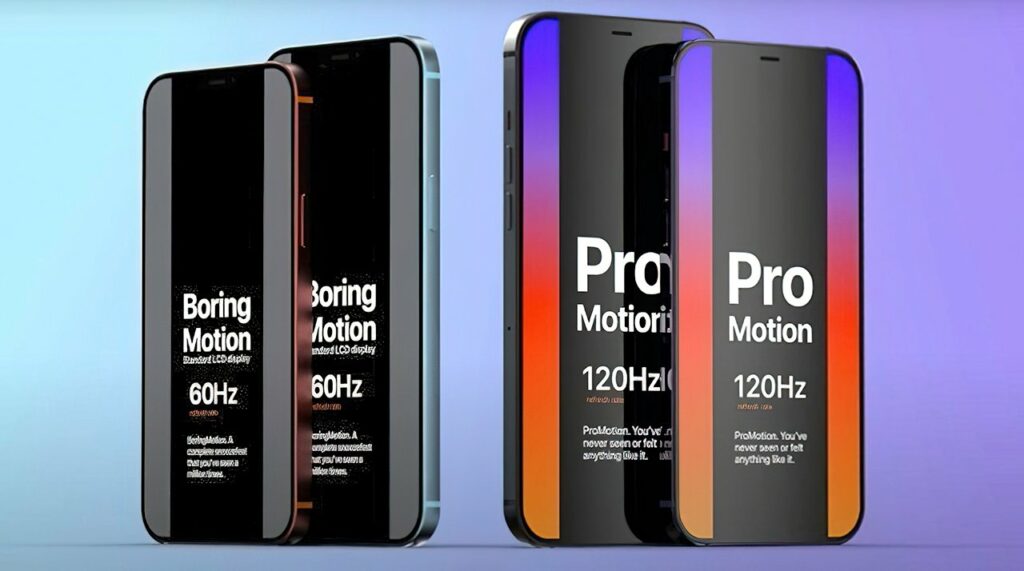 The iPhone could gain a ProMotion display in 2021 to optimize viewing content but may necessitate the use of LTPO technology to keep the battery life under control. Samsung has used similar techniques to push its display refresh rate up to 120Hz as well.
It is claimed that Apple wants both Pro models to have 120Hz refresh rates, but they must be variable to prevent inadvertent battery drain. This would be accomplished by using LTPO backplanes, which is what the Apple Watch uses to remain always-on by slowing the screen to as little as 1Hz.
The iPad Pro has a 120Hz refresh rate but does not use LTPO, so it is hard to consider the validity of the rumor. The leaker said that the iPhone 12 could have received the technology, but Apple decided to cut it at the last second due to battery life concerns.
LEO Satellite connection & 5G Connectivity
Rumors also indicate that Apple could be working on a direct-to-satellite connection. We expect this feature will be available it for the iPhone 13 series, eventually the iPhone could make satellite calls in emergencies.
The upcoming iPhone 13 models will come with 5G network support and an IP68 rating for water and dust resistance.
Biometrics
The fingerprint sensor was replaced with Face ID on the iPhone X, and this caused a shift in the entire smartphone market. Some manufacturers moved to face recognition, while others moved to place the fingerprint sensor below the display.
Apple has been rumored almost every year since the iPhone X to be resurrecting Touch ID in the iPhone through some kind of under-screen or power button implementation. Rumors indicate that Apple is working on the technology, but the iPhone 13 likely won't have Touch ID in any form.
Apple may not need to introduce new biometrics, however, due to an update in iOS 14.5 which allows the iPhone to unlock when wearing an Apple Watch. We expect iPhone 13 may feature upgraded Face ID that works with masks and foggy Glasses.
Apple iPhone 13 Release Date & Price
Wonder no more when we might see the iPhone 13. Apple just sent out invitations for a Sept. 14 product event. The "California Streaming" event is an online-only launch, and it gets underway at 08:00 PM Qatar time.
There's no official indication that the iPhone 13 will be launched at this Sept. 14 Apple event, but logic dictates that it's going to be the focal point. After all, Apple typically holds its iPhone launches in September, apart from last year's delayed iPhone 12 rollout.
Besides, all the rumors point to the iPhone 13 making its official appearance in September.
As for when the phone might come out, a recent report says that the iPhone 13 release date will be September 24 with pre-orders starting on September 17. Those dates are in line with the Sept. 14 unveiling.
As for how much the iPhone 13 will cost, we'd expect the prices to track with the iPhone 12 range — $699, $799, $999, and $1,099, respectively. Apple tends to keep its pricing for each new generation of iPhone relatively close to the one that preceded it.
The iPhone 13 options look for the same four sizes as the iPhone 12: a 5.4-inch iPhone 13 mini, a 6.1-inch iPhone 13, a 6.1-inch iPhone 13 Pro, and a 6.7-inch iPhone 13 Pro Max.
We also expect Apple Watch 7, AirPods 3, new Macbook Pros, iPad mini 6, and iPad 9 should bring us to the end of 2021. So, keep your eyes tuned to Startech, as we have got our eyes on Apple events.