Microsoft officially introduced Windows 11 Thursday. The new operating system or OS is set to arrive as an update to Windows 10 PCs this holiday season. If you're looking forward to the update to the new Windows OS, here are a few things you need to know. In this guide, we are going to explain the new features, system requirements for installation, and more about Windows 11. 
Windows 11: What's new?
New Start Menu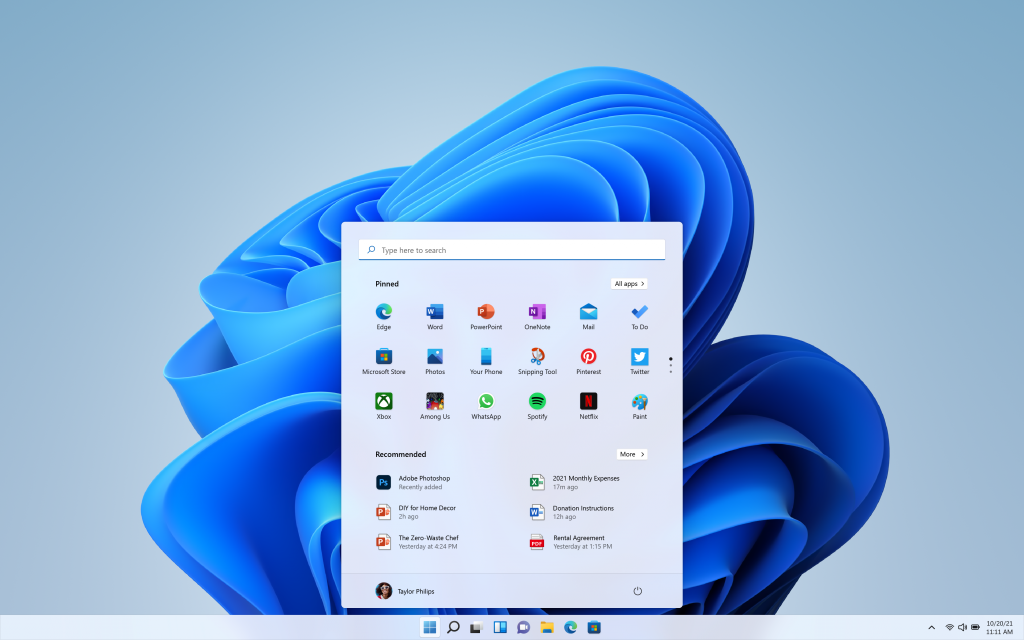 The new windows start menu appears by default in the middle of the screen, though you can change a setting to make it appear on the left. Gone are the live tiles, replaced with simple, colorful icons.
Snap Layouts and Snap Groups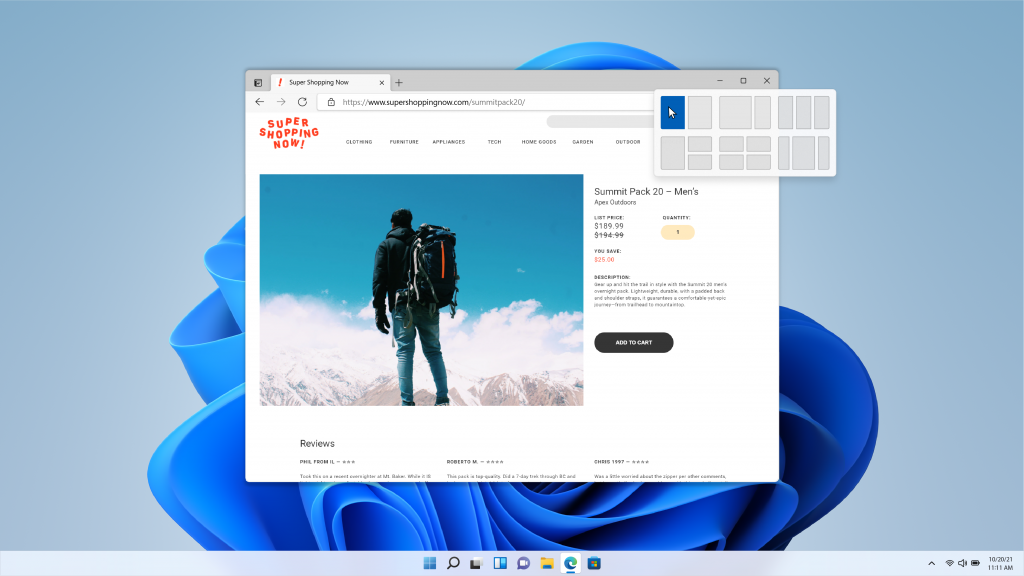 On Windows 11, hovering over the minimize/maximize button gives you a choice of different snap layouts, based on your screen size. So, for example, if you have three apps open and enough room, you'll be offered the option to split evenly between all three or have one take up half the screen and the other two take up a quarter each.
If you have to interrupt your workflow by, for example, responding to an incoming email, you'll be able to restore your snapped layout by clicking on an icon on the taskbar. Icons for these "snap groups" will appear next to app icons so you can easily switch back to a complete layout in one click.
Teams Integrated with Windows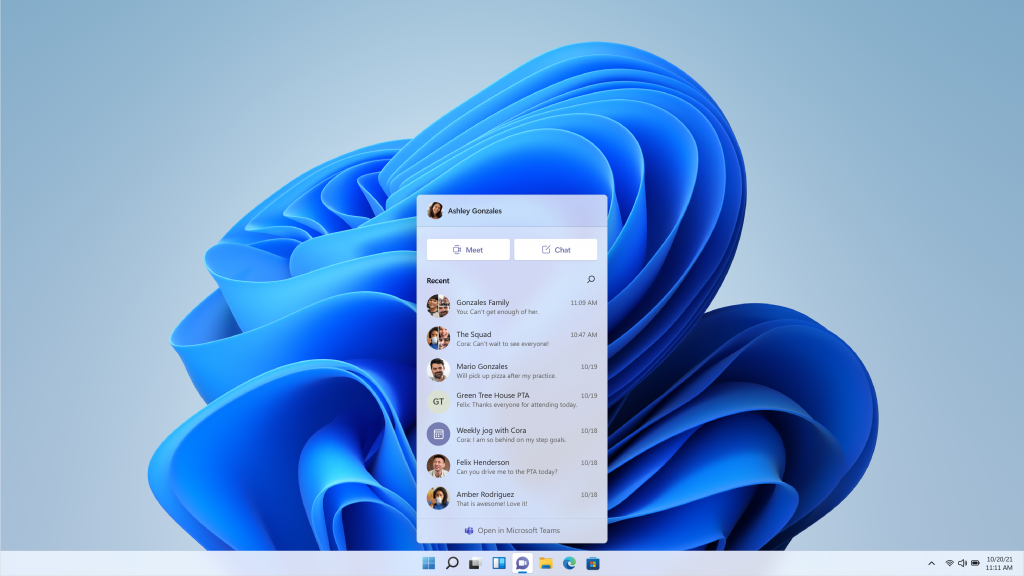 The Teams icon will be on the taskbar and you'll be able to use it to make calls to anyone else who uses Teams on any device, including Android and iOS devices. You'll also be able to send and receive SMS messages from the taskbar.
The news feed adapts to you, trying to bring in feeds that you want, based on your preferences. There's also a feature that lets you give some content creators a tip.
Windows Widgets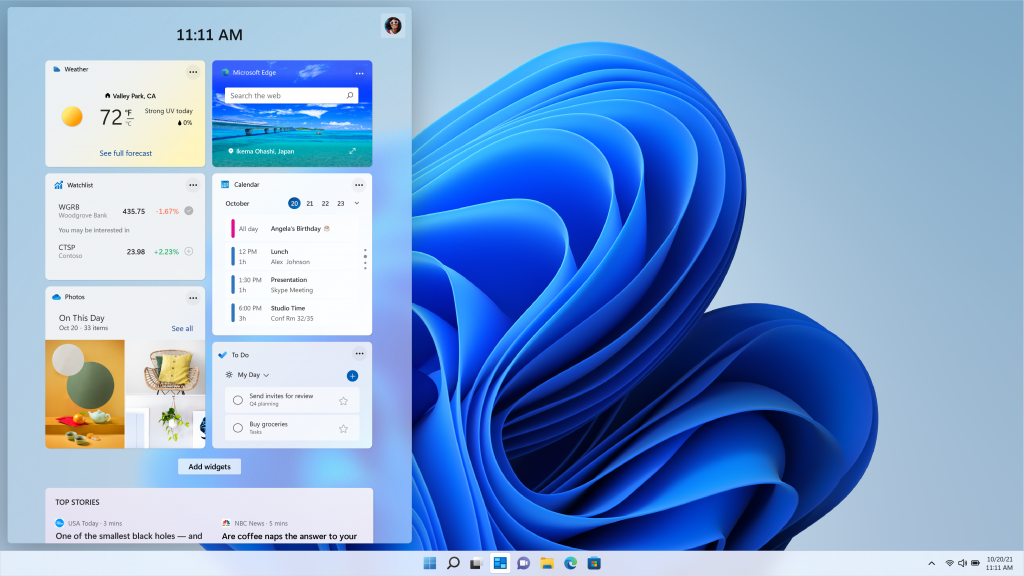 A slide-out pane on the left side of the screen shows you "Windows widgets" a set of curated news, weather, and stock information. This is a clear evolution of the weather and news bar we see in recent versions of Windows 10.
New Touch Experience
Say goodbye to "tablet mode." When you go into tablet mode on a 2-in-1, you'll see slightly more space between icons and larger touch targets, but the interface will remain largely the same. You'll be able to use the same gestures — a three-finger swipe for example — that you use on a Windows Precision touchpad as well.
The pen experience has been updated to allow haptic feedback as you write. The touch keyboard is all-new and will let you customize its look and feel while also using emojis. Voice typing has also been improved and automatically adds punctuation while taking voice commands such as "delete that" to help you edit
Auto HDR for Gaming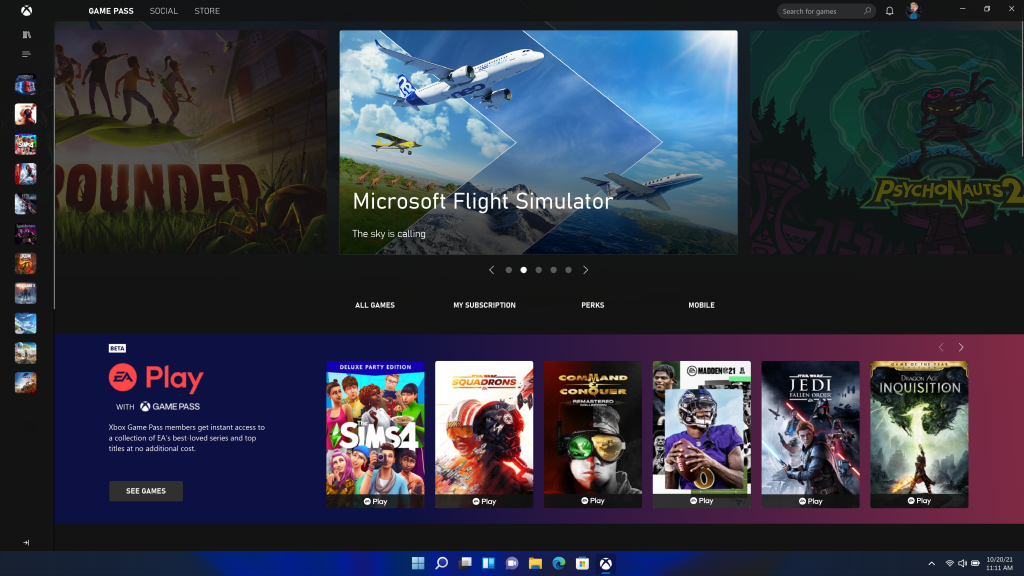 If your monitor supports HDR but your game doesn't, Windows 11 will convert the color and lighting. During a demo, Microsoft's Sarah Bond showed how this feature made Skyrim look much more colorful and lifelike. This feature originated on the Xbox and is now coming to the PC.
Android Apps Coming to Windows 11
You will be able to launch Android apps directly within Windows and find them in the Microsoft store via Amazon's app store. Windows will use Intel's Bridge Technology, a run-time post compiler, to allow the Android apps to run natively and be treated like any other Windows app that you can snap, pin-to-start, etc.
Microsoft Store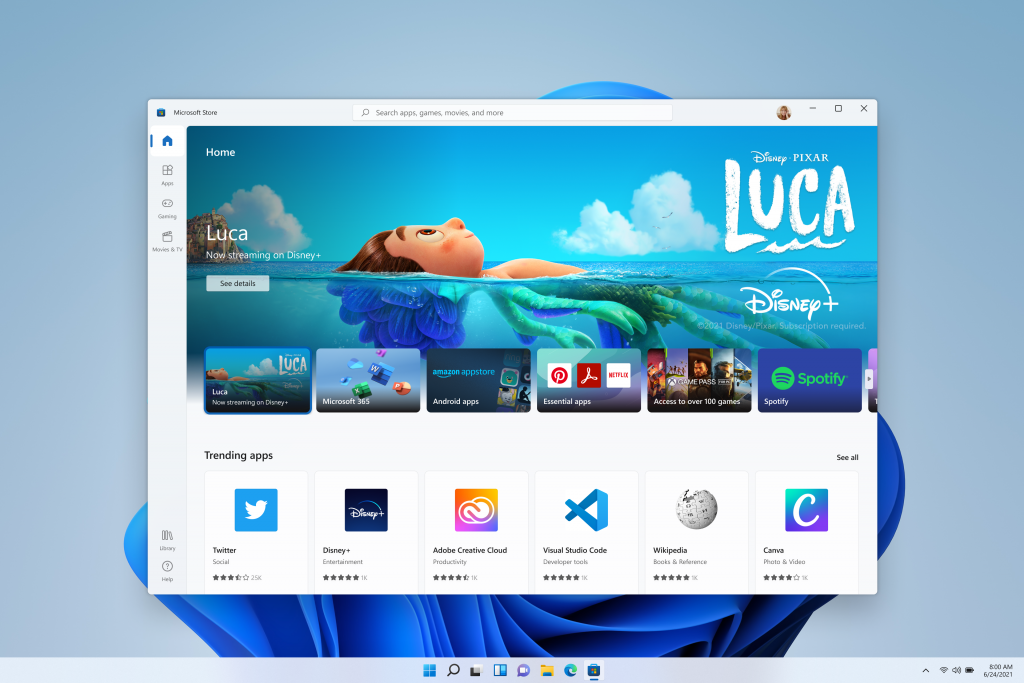 The new Microsoft Store is your single trusted location for apps and content to watch, create, play, work, and learn. It's been rebuilt for speed and with an all-new design that is beautiful and simple to use.
Windows 11: What are the system requirements?
Like Windows 10 before it, Windows 11 will be a free upgrade for anyone who has a recent prior version of Windows and the right hardware. According to Microsoft's, the minimum system requirements are:
CPU: 1-GHz or faster with 2 or more cores on a 64-bit processor.
4GB of RAM
64GB of storage
UEFI BIOS with Secure Boot
TPM 2.0
9-inch or larger screen with 720p resolution
Internet connectivity and an MS account. No offline installs.
GPU compatible with DirectX 12
These exceed the Windows 10 system requirements in several ways. Microsoft lists those as 1-GHz CPU (but not dual core or 64-bit), just 1 or 2GB of RAM, a mere 16 to 20GB of storage space and a GPU that is capable of DirectX 9 with a minimum resolution of 800 x 600.
The TPM 2.0 requirement could shut out some users, particularly those with home-built PCs. Not every motherboard comes with a TPM module on-board, though some motherboards are upgradeable with a TPM module you can buy after the fact. Many systems have TPM on board but it comes disabled so you'll need to turn it on your BIOS.